Sugar
---
A smart phone application that helps patients monitor their diabetes and diabetic foot ulcers, provides them with instant feedback, and encourages them to engage in activities that will improve their well-being.
Physical Activity
Tracking performed physical activities.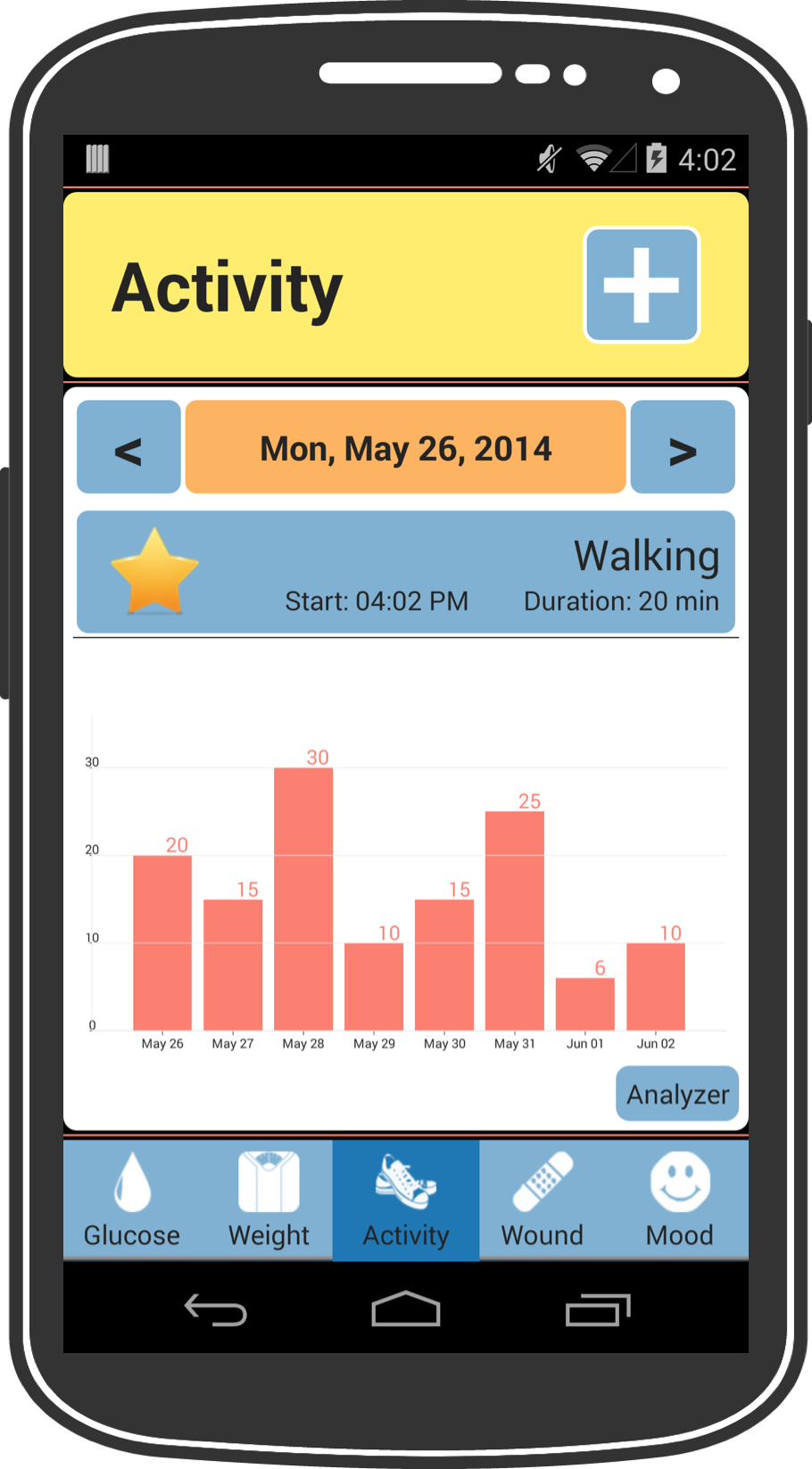 Data Anaylzer
Helping patients find the correlations.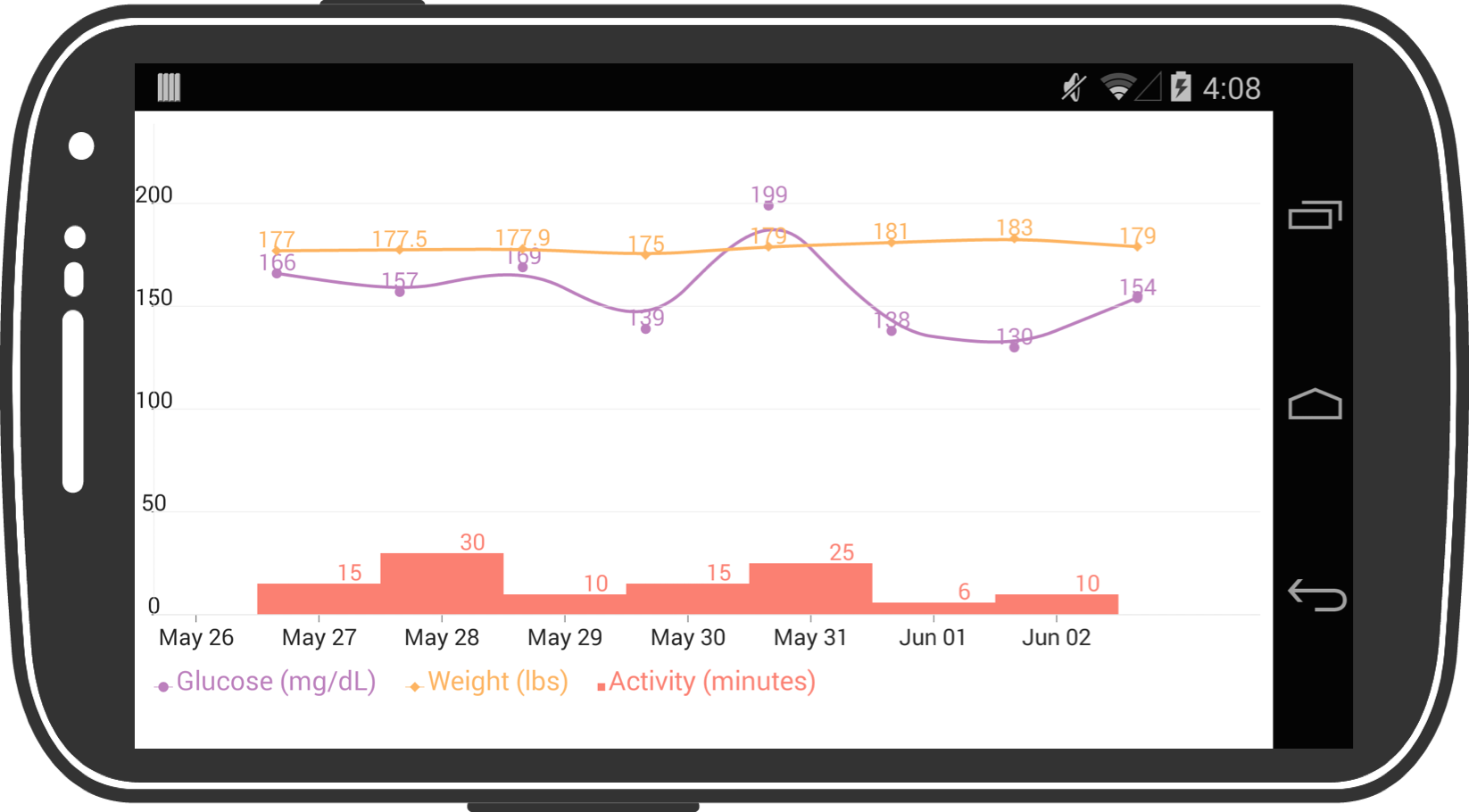 Feedback
Providing feedback based on patient's input.